Nuxt + CoreUI Free Vue Bootstrap Admin Template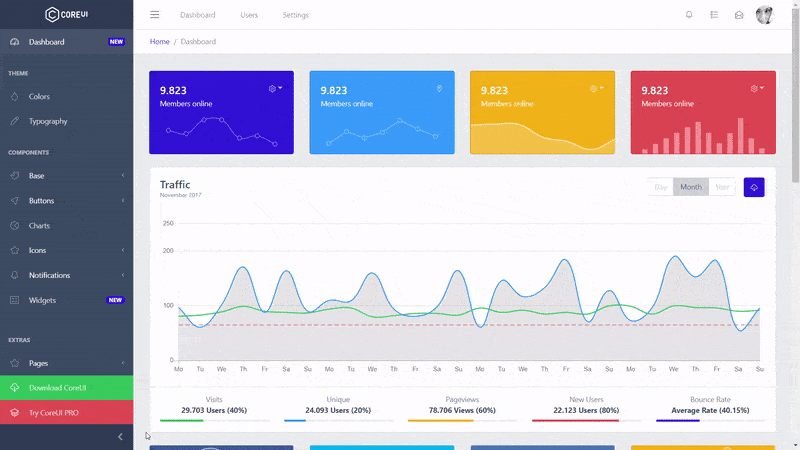 Nuxt + CoreUI Free Vue Bootstrap Admin Template
Description
Nuxt + CoreUI Free Vue Bootstrap Admin Template project, free to use boilerplate for every need. For more information about CoreUI Free Vue Bootstrap Admin Template
This source use version Nuxt 2.11.0 and CoreUI Free Vue Bootstrap Admin Template 3.0 beta.
Build Setup
#

 clone the repo
$ git clone https://gitlab.com/kim-digi-dinos/nuxt-and-coreui-free-vue-bootstrap-admin-template.git     Nuxt-CoreUI-Vue



#

 go into app's directory
$ 

cd

 Nuxt-CoreUI-Vue



#

 install dependencies
$ yarn install



#

 serve with hot reload at localhost:3000
$ yarn dev



#

 build for production and launch server
$ yarn build
$ yarn start



#

 generate static project
$ yarn generate
Go to http://localhost:3000
For detailed explanation on how things work, check out Nuxt.js docs.
License
This project under NuxtJS License and CoreUI License
Support
If you need support plse contact [email protected] or [email protected].
GitHub